Discover a pain reliever unlike any other. SOONER RELIEF is not only a pain reliever but also an innovative solution created by a Rheumatoid physician with over 30 years of practice and research. SOONER RELIEF's specially designed pain-relief gel is formulated with medical herbs that penetrate directly to the source of your aches and pains, without leaving your skin feeling greasy. Most commonly used topical analgesics have an uncomfortable sting or burning sensation on the skin when applied. This sensation is to trick the nerve endings to mask the pain of the afflicted tissue.
However, the proprietary delivery system formulated in SOONER RELIEF absorbs deep below the skins surface to deliver Arnica, Rosemary, MSM, Aloe Vera and a proprietary blend of special medicinal herbs to provide relief sooner and long lasting. These herbs have been used for centuries for their proven relief to inflammation and the ability to relax the nerve endings and muscles.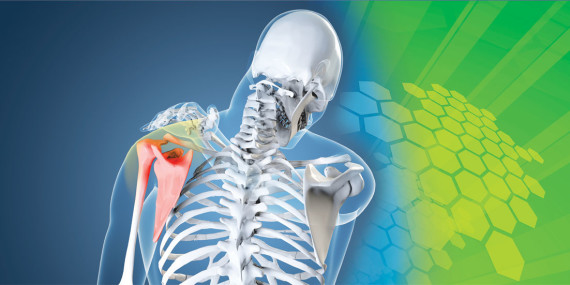 These key ingredients (Arnica, Aloe Vera, MSM, Medicinal Herbs and Menthol) are specially formulated and manufactured under the direction of a Rheumatoit physician dedicated to finding solutions for pain and inflammation of the musculoskeletal system. This gel was formulated by careful consultation with the German Commission E Monographs and other sources.
SOONER RELIEF is an alternative to pain medication, to ice packs, heat-based analgesics that irritate the skin and over all discomfort. Get fast acting, temporary relief of muscle and joint pain associated with arthritis, back aches, strains, bruises, and sprains. Get SOONER RELIEF "Get relief sooner than later."
Contains no greasy residue
No dyes
No toxic pigments
No animal products or testing
FDA Compliant
Paraben free
Made in the USA
Non Greasy Pain Relief Gel
Just takes a small amount to absorb into the skin without the sting or burn of most topical pain relievers. Have you ever applied a pain reliever at night before going to bed and then in the morning in shower you get a burn or sting where you applied the topical cream? This because it did not absorb into your skin to deliver any kind of pain relief. SOONER RELIEF absorbs immediately and does not sting or burn.
Why SOONER RELIEF?
SOONER RELIEF is a Rheumatoid physician formulated topical analgesic menthol gel that uses a liposomal delivery system. The specially formulated medical herbs penetrate deep below the skin so to provide fast acting temporary relief of aches and pains. SOONER RELIEF can be used on muscle and joints, as well as treatment for arthritis, simple back pain, heal and foot pain, strains, bruises and sprains. The medical herbs that make up the special formula are widely known around the world for their medical effectiveness and are under the strict guidance of the German Commission E Monographs and other sources.
People of all ages and lifestyles use SOONER RELIEF. If arthritis, back pain, muscle aches or sprains have robbed your active lifestyle, let the soothing pain-relief benefits of SOONER RELIEF get your lifestyle back. Athletes have found relief for their strenuous lifestyle. Weekend warriors find relief to soothe aching knees. Whatever lifestyle you have can be restored from the discomfort of joint and muscle pain. We have many testimonials from people like you that have gotten relief from their many different pains. SOONER RELIEF is great for everyone because it can be used for several ailments.